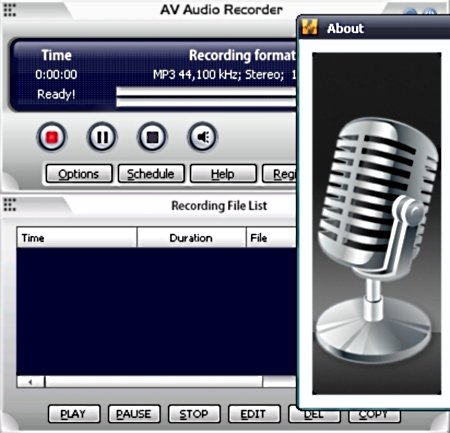 AV Audio Recorder is a compact audio recorder utility program that allows recording audio data from various devices like microphone, vinyl records, audio CDs, your favorite video game, Internet broadcasts, programs like Real Player and other input lines on a sound card. Friendly wizard-styled interface makes work with AV Audio Recorder easy and convenient.

Информация о программе:
Название: Portable AV Audio Recorder
Версия: v2.3.1
Год выхода: 2010
Разработчик: avmediasoft
Платформа: Windows XP/2003/Vista
Язык интерфейса: Английский
Размер: 14.6 MB
Информация для восстановления: 3%
Лекарство: не требуется
Пароль на архив: нет



Please register or login to get full access on our site!


Related news: