| | | |
| --- | --- | --- |
| | | |
Author: fredoport | Published 23 October 2020 | Views: 6713


It is trying to be simple for beginners and powerful for professionals. IrfanView is trying to create new and/or interesting features in its own way, unlike some other graphic viewers, whose whole "creativity" is based on feature cloning, stealing of ideas and whole dialogs from ACDSee and/or IrfanView! (for example: XnView has been stealing/cloning features and whole dialogs from IrfanView, for 8+ years). IrfanView was the first Windows graphic viewer WORLDWIDE with Multiple (animated) GIF support. One of the first graphic viewers WORLDWIDE with Multipage TIF support. The first graphic viewer WORLDWIDE with Multiple ICO support.
» portable-soft / portable Graphics
Author: admin | Published 23 October 2020 | Views: 459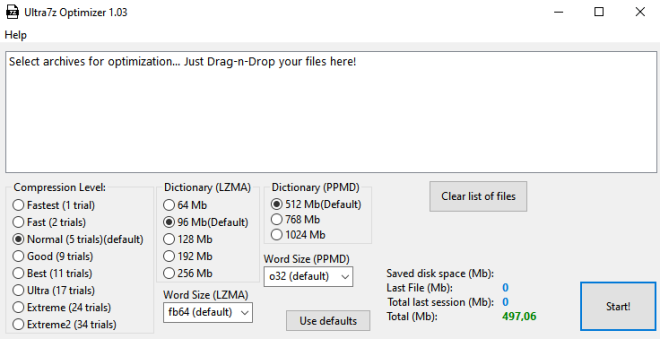 Optimize and convert your 7z (rar, zip…) in smaller 7z archives! Auto switch PPMD/LZMA/LZMA2/DEFLATE/DELTA/BZIP2 during creation 7z-archives (+ improved (tuned) lzma for jpg, bmp, wav, exe…) Full compatible with original 7z format. High compression ratio — better than non tuned 7-zip original. Batch processing of archives (drag-n-drop). Fast and Ultra modes for repacking! Reduce the size of your old and new archives in one click! Save space on your computer or cloud storage, and don't overpay for storing your files!
» portable-soft / portable Archiver
Author: fredoport | Published 23 October 2020 | Views: 2327


Unnecessary Programs Removal Tool. Allows you to remove leftovers of already uninstalled programs, traces of programs that were not tracked while installing (powered by the Full Uninstall technology), universal Windows 8/10 apps that was installed from Windows Store. Installs apps and tracks changes in the system to enable removing tracked elements later. Program rating allows you to evaluate installed applications. The rating is calculated based on the total number of users who have removed this app from the computer shortly after installation. Automatic creation of restore points during the removal of application residues indemnifies the system against any possible emergency.
» portable-soft / portable System
| | | |
| --- | --- | --- |
| | | |