| | | |
| --- | --- | --- |
| | | |
Author: fredoport | Published 20 May 2020 | Views: 6348


Viber for Windows lets you send free messages and make free calls to other Viber users, on any device and network, in any country! Viber syncs your contacts, messages and call history with your mobile device.Best-quality HD voice calls. Video calls. Text, photo and sticker messages. Full sync between your mobile and Windows.
» portable-soft / portable Utilities
Author: admin | Published 20 May 2020 | Views: 240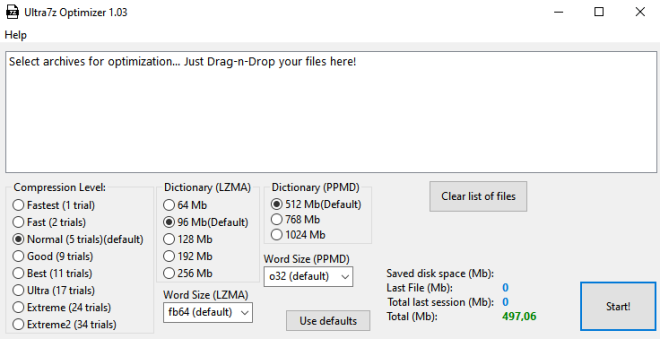 Optimize and convert your 7z (rar, zip…) in smaller 7z archives! Auto switch PPMD/LZMA/LZMA2/DEFLATE/DELTA/BZIP2 during creation 7z-archives (+ improved (tuned) lzma for jpg, bmp, wav, exe…) Full compatible with original 7z format. High compression ratio — better than non tuned 7-zip original. Batch processing of archives (drag-n-drop). Fast and Ultra modes for repacking! Reduce the size of your old and new archives in one click! Save space on your computer or cloud storage, and don't overpay for storing your files!
» portable-soft / portable Archiver
Author: fredoport | Published 20 May 2020 | Views: 7721


Extremely Easy to Use. Install it and forget it. This powerful, free defragmenter works continuously, automatically and quietly in the background on your PC. Its intuitive interface makes Smart Defrag the ideal utility for complete computer dummies. Exceptionally Efficient Defragmentation. Smart Defrag has the world's fastest defragmenting engine. It's been specially designed for modern, large hard drives, so it eliminates long waiting times. Optimize Disk Performance. Smart Defrag doesn't just use simple defragmentation. It also streamlines your file system, places the frequently used files and directories into the fastest area of the disk, enabling your computer to run at top speed with the most stability.
» portable System / portable Utilities
| | | |
| --- | --- | --- |
| | | |